HOW DOES JUNIOR KÜHLKORPER FOCUSES PORTFOLIO OF PRODUCTS FOR THE FUTURE
An interview with the trade magazine easyengineering.eu
Easy EngineeringWhich are the most futuristic products / solutions from your portfolio?
JK: JK is specialized in particular in the processing of individual extruded profiles for large outputs. With sophisticated technology, holistic quality management and the concentrated expertise of more than 200 experienced employees, almost every customer requirement can be met.
E.E: What are the characteristics of these products / solutions?
JK: Every year, Junior Kühlkörper GmbH manufactures over two million precision components and heat sinks. For this purpose, 84 CNC machining centers are available. Whether standard or individual solutions, natural ventilation or forced convection: You receive ready-to-install precision components of the highest standard.
E.E: What are the benefits for the users?
JK: Excellent thermal conductivity, high strength, low weight – these are the advantages that make aluminum the preferred material for heat sinks. Aluminum can be excellently machined and shaped into almost any profile form. As a specialist for extruded profiles, Junior Kühlkörper works with the most technically qualified suppliers and extrusion plants.
This has two advantages for you: First, we are independent and flexible and can handle even complex tasks and large quantities without any problems. Secondly, we can achieve price advantages through strategic purchasing policies and pass these on to you directly.
E.E: How do you focus these ranges for the future?
JK: We focus on these ranges by constant investment in new machinery and optimization of production.
E.E: How will your products / solutions make work more efficient for users?
JK: Due to our high demand for quality with optimized manufacturing processes the work of our customers becomes more efficient.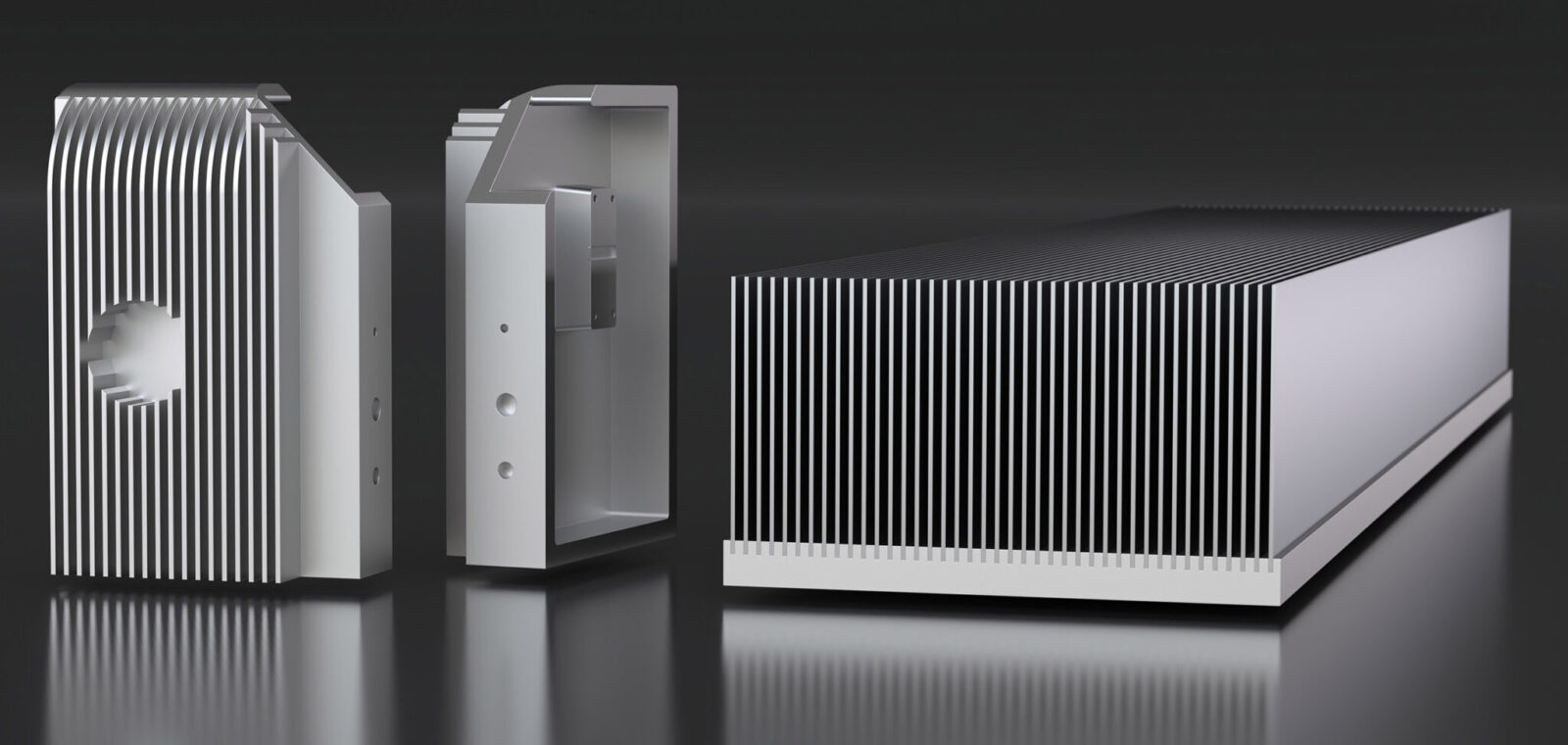 Erstellt am